International student-athletes adjust to life at Robert Morris University
MOON TOWNSHIP — There are over 20,000 international student-athletes attending college in the United States according to the National Collegiate Athletic Association.
On a campus of 4,243 students, Robert Morris University has 526 international students according to College Factual, a database that offers statistics on universities.
There are 79 international student-athletes. In some ways, each has a different perspective on the college experience.
Riccardo Rota, a freshman on the RMU men's soccer team, from Bergamo, Italy, has had a tough time adjusting to American culture.

The language is one of the hardest barriers for him to overcome. Before coming to the United States, he had never spoken English.
More than just being away from home, Rota has had to adjust to a multitude of changes. American soccer, school and food have all been vastly different for someone who had never been to the United States before moving into RMU in August.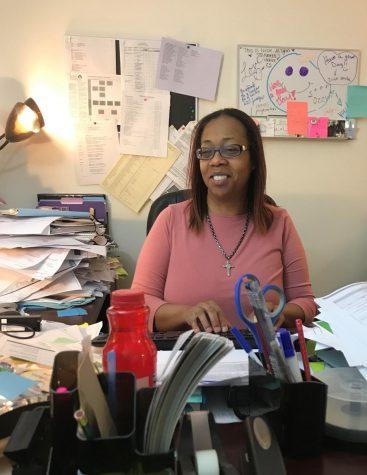 In fact, international athletes almost never visit the United States nor their university of choice before moving-in for their first semester.
Megan Dinatale, a junior on the RMU women's soccer team, is from Richmond Hill, Ontario. She had only been on day trips over the border before.
She chose a university six hours away from home. Dinatale had never seen the school, but she thought it would be an amazing opportunity to study abroad.
Dinatale hopes to return to Ontario to attend Teacher's College upon graduation in the spring of 2020.
The culture shock was not so bad for her, but the distance remains hard to deal with.
"It doesn't get better, I just know how to handle the stress of it," Dinatale said. "I just learned to use my resources and to talk to others about home."
One of the resources Dinatale refers to is Nicole Law, the College Support Coordinator at RMU. She has been in this role for four years, but in the total of twelve years she has been with the university, Law has worked closely with international athletes.
Law most commonly coordinates athlete's class schedules with their practice schedules. She goes far beyond just this with international student-athletes, however.
International student-athletes come to her for all sorts of help. Law assists in filling out their special international student tax forms, ordering their textbooks and setting up their tutoring sessions.
"They can get confused easily because of the language and culture barrier," said Law. It is part of Law's role at the university to help ensure these student-athletes do not misunderstand paperwork or what their professors say in lecture.
She enjoys her position greatly, often having athletes that have graduated stay in touch years later.
"They'll call me to let me know they are still doing good," she said with a smile.
Law finds that international athletes tend to be extremely independent and hard to connect with at first. Once they trust a person though, she finds that they are some of the most loyal people she has ever met.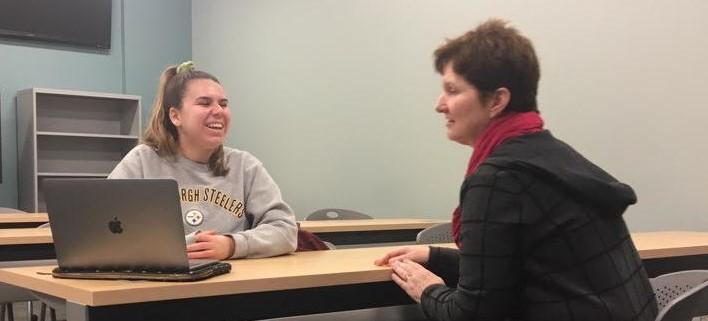 Though there are people like Law on campus to help international student-athletes adjust, it is often the American students that unknowingly make adjustment difficult.
Peers and teammates try to be welcoming, but it is their ingrained cultural values that create a divide that is difficult to cross for international athletes.
For those that deal with a massive cultural divide, American culture can only be described as weird.
"They are very closed off and impersonal," said Rota, who comes from a culture that is more personable and values eye and physical contact.
For Ontario native Dinatale it is not so much of a cultural adjustment as being able to connect with other students. She finds it frustrating when telling a story or a joke and nobody gets the reference.
"It's hard to talk with someone and have to remember that they don't have that here," Dinatale stated. The separation of cultures is subtler for her, but she feels it all the same.
International student-athletes cope with difficult class work, a rough practice and adjusting to a new culture. Big or small, the cultural gap is something that they all must overcome.