Men's basketball conference tournament preview: Road to the NEC title
This season for the men's basketball team has been a rocky one, to say the least. The 2016-17 campaign started the worst way it could with the Colonials dropping their first five contests (Penn, DePaul, Bucknell, Richmond, Kansas State). By the end of non-conference play, their record was 4-6, and it seemed as if their season was headed for a dark path. The season has ended and Robert Morris sits at #7 in the conference. The teams are set and so are the match-ups.
A successful tournament run is definitely in reach for the Colonials but they'll have a pretty tough road ahead of them. With teams like LIU Brooklyn and Mount Saint Mary's as early match-ups, there is no doubt Robert Morris will have more than its fair share of difficulties.
(First Round Matchup)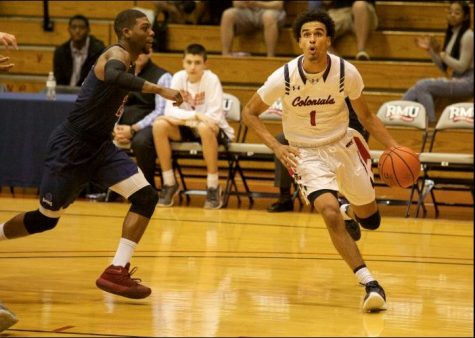 #2 seed LIU Brooklyn Blackbirds  
How They Win- Kavon Stewart, Isaiah Still and rebounding are going to be the key components in a potential Colonial win. Taking a look at the first match-up between these two squads, Stewart didn't play and LIU Brooklyn won the game by 11. The senior point guard for Robert Morris is the facilitator that the Colonial's need to succeed. His ability to drive-and-kick and create shots for his teammates is something that can't be measured in numbers.
Also, taking a look at the comparisons from games 1 and 2 puts some things into perspective. In game 1, the Colonials were out-rebounded 43-20 which is by far the biggest rebounding differential they suffered from all season long. In game 2, the flip was so pronounced because RMU ended the game with 41 rebounds. This is another part of the game in which Stewart impacts greatly. He contributed nine rebounds in the win against the Blackbirds. This effort on the glass allows Stewart to start the fast break quicker and create more points.
Still has always been a streaky shooter but when he and Stewart are shooting at a high clip, the team is better off. In game 2 against LIU Brooklyn, Still shot 50 percent from the field 50 percent from deep. If he can replicate his performance from the game against Sacred Heart, the task of facing the number two seed will be a little easier. It won't be a walk in the park but it's a fact that Still shooting at a high clip is only beneficial to the team.
Match-up Difficulty (10 being the hardest): 7/10
(Potential Second Round Matchup)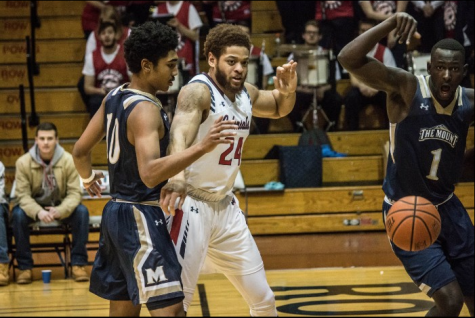 #1 seed Mount Saint Mary's Mountaineers 
How They Win- The Colonials went 0-2 against the Mountaineers this season and a postseason match-up are not in the Colonials' favor. Both games have been close, however, with margins of only -1 and -4. Game 1 was a doozy as it highlighted all the problems the Colonials need to fix if they plan on going to the championship game.

In game 1, their Achilles Heel was free throw shooting. The score 48-46 and the Colonials missed one jump shot and four free-throws that, had they made all four, would've put them up by two. It's been an issue all year seeing as the team shoots a collective 64 percent (459-710) from the charity stripe.
The other thing that Robert Morris needs to do against Mount Saint Mary's is contain Junior Robinson. On the season, he's only averaging 13.4 points per game on 41.3 percent shooting. However, in the two games that the Colonials and Mountaineers faced off in, Robinson's numbers skyrocket. His point-per-game total jumps to 23.0 and he shoots at a 51 percent clip.
Robinson stands a 5-foot-5 but has managed to play around that. Suggesting a bigger defender contain the shifty guard is futile because he's proven time and time again, especially against RMU, that he can't be stopped by anyone bigger.
So the trick with handling Robinson is to not stop/contain him but to get the ball out of his hands. He makes the plays for the Mountaineers, so forcing someone else on the team like Elijah Long or Greg Alexander will prove to the most effective way of winning this contest.
Match-up Difficulty: 9/10
(Potential Championship Games Match-ups)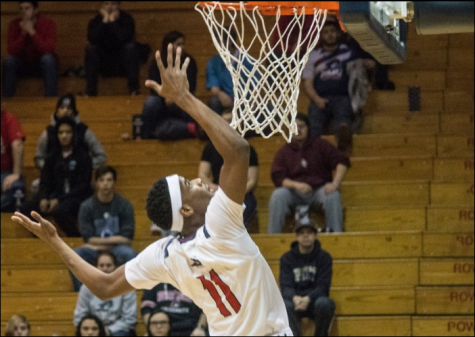 #3 seed Wagner Seahawks
How They Win- The games that these two teams have played with one another were the closest out of any possible match-up. They split the two-game series with both teams winning their home games.

Game 1 was in Staten Island and came down to the very end. There were several things about this game that ultimately decided the winner. Stewart wasn't involved in a way that he should've been. He was battling foul trouble which limited him to only 25 minutes of playing time. Stewart ended the night with five points, two rebounds, two assists, and three turnovers. His decreased action really exemplified how important he is to this program. Stewart is the closest thing to an actual point guard that Robert Morris has on its squad. When you take a playmaker out of the equation, simply put no plays can be made. It also doesn't help that the playmaker workload was pushed onto Isaiah Still, a man who took 12 shots from the field and 10 of them were threes; he only finished with three made buckets in total.
The Seahawks dominated the inside. They outscored the Colonials 34-20 when it came to points in the paint. Wagner also cleaned the glass extremely well, corralling in 45 total rebounds with 13 of those on the offensive end. Boxing out and limiting second chance points are going to save the Colonials a world of hurt; as evident in game 2 of the season series.
They figured out what they needed to do and, in doing so, the Colonials came out with a 50-48 win. They held Wagner to only 9 second chance points and 14 points in the paint. The rebounding differential wasn't as large as it was in game 1; 41-34 in favor of Wagner.
Match-up Difficulty: 5/10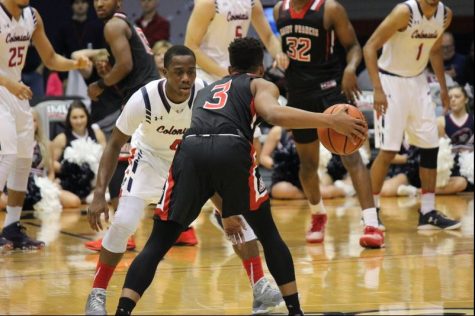 #4 seed Saint Francis Red Flash
How They Win- Isaiah Still needs to limit his amount of three-point attempts. In the two games these teams played against each other, Still finished a combined 0-14 from beyond the arc. For a player that averages the most minutes played on his team, he surely isn't helping the cause. Those are the times where, as a player, you have to realize that you're not the best option in terms of shooting. As the scoring leader, Still needs to let other players help with the workload. Hand the ball off to Dachon Burke or Matty McConnell who are proven three-point shooters.

Almost single-handedly, Josh Nebo beat the Colonials. He averaged 19.0 points, 9.0 rebounds, and 6.5 blocks. Yes, you read that right. Nebo blocked seven shots in the first game — more than the entire Robert Morris squad — and six in the second game. The key will be drawing Nebo away from the paint on both ends of the floor. In terms of inside scoring and defensive presence, he is too much of a threat to be left in a comfortable state. Outside shooting — even mid-range — isn't his strong suit, so the Colonials need to the push him to that range. The strategy that Robert Morris can use is possibly playing small with a bunch of shooters. Have Braden Burke play center since he has a pretty reliable mid-range shot. This'll force Nebo outside of the paint and with the right amount of smart passes, will create easy layups for Robert Morris.
Keeping the threat outside of its comfort zone and giving the ball to competent shooters will be the determining factors in a very theoretical championship game. Of course, the Colonials have to get there first.
Match-up Difficulty: 8/10
Remember that all of these scenarios are purely made by theory. The road to even the championship game is going to be a tough one for the #7 seed Robert Morris Colonials. But, if there is any lower seed that can make it, it's definitely Robert Morris. They need to play their game and can't fall into the opponent's style of play.